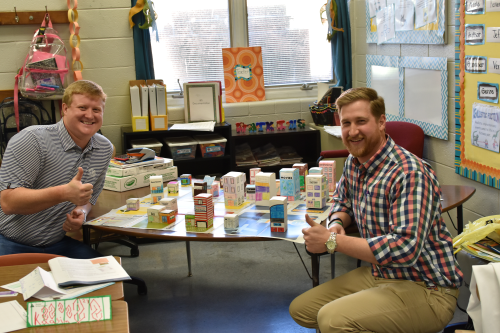 Junior Board Purpose
To support the goals and objectives of Junior Achievement of Alabama by promoting the mission, pro-grams, and events. The Junior Board is responsible for managing an annual event to create awareness and raise funds for JA Be Entrepreneurial and the JA Business Plan Challenge.
Membership
The junior board consists of a minimum of ten members and a maximum of forty members. Anyone with an interest in the mission of Junior Achievement may become a member upon application, inter-view, and approval. Self-nominations are accepted.
Professional & Community Benefits
Serving on the junior board can offer members the chance to:
Broaden professional associations
Enhance leadership potential
Develop collaborative, teamwork skills
Access professional networks
Give back to the community
Having a representative on the junior board offer companies an opportunity to:
Increase strategic impact
Build the company's brand
Build social capital
Develop staff